About us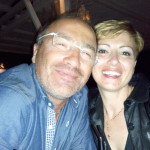 We are Marzio and Paola a couple married since 1999. Some time back, we decided that it was time to have a home of our own so we decided to purchase and to renovate a building in the historical centre of Montegiorgio, an old medieval "Borgo" in the province of Fermo, in the Marche region.
We have transformed an old house into a small Charming Relais, the B & B San Nicolò. It's exclusive as it sits along the Old City Walls and besides having a rare enclosed private garden, full of privacy, it has a view that sweeps from the Sibillini Mountains to Monte Conero.
The renovation was made according to the original ancient structure nevertheless including all the comforts that our age offers (home automation, plant floor heating, photovoltaic, air conditioning, etc.)
The philosophy of the house
"We are a couple who loves to travel, and during the years we've had the opportunity to visit many places, therefore what we offer you today is what we like to find when we travel"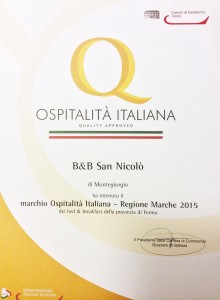 We hope your stay here with us provides you with a pleasant experience and that you may take home with you a lasting memory of our home and our hospitality.